In 2009, Cebuana Lhuiller Insurance Solutions, Inc. (CLIS) began a nationwide search for the Happiest Pinoy. The goal was to find and recognize the country's most optimistic and passionate Filipinos who overcame difficulties and have shown an enduring spirit despite life's challenges while continuing to face more obstacles with a smile.
The Happiest Pinoy project rekindled Filipino values of optimism, hope, and resilience in times of strife. It uncovered inspiring stories and outstanding citizens including winner Winston Maxino. He won the Happiest Pinoy 2009 for being an optimistic and sharp corporate executive despite having medical conditions (Ankylosing Spondylitis, osteoporosis, asthma, and uveitis) that sometimes cripple him in pain.
I had the pleasure of hearing Mr. Maxino speak during the Happiness Boot Camp I was invited to by CLIS. There, we got to know him better as he talked about his childhood, his family, and his passions. A committed husband and father of three daughters (one of whom has Down Syndrome), Mr. Maxino shared a lot of insights about how he remains positive above all the negative things that he has been encountering over the years. He is indeed an inspiration that many Filipinos should strive to emulate.
The campaign has won CLIS several awards including the Quill Award of Excellence for Communication Management for the Special Events category, the Anvil Award of Merit for Specialized Public Relations Projects, the Tambuli Bronze Award for Best Public Relations-initiated Brand Campaign, and the Stevies International Business Awards for Communications or PR Campaign of the Year.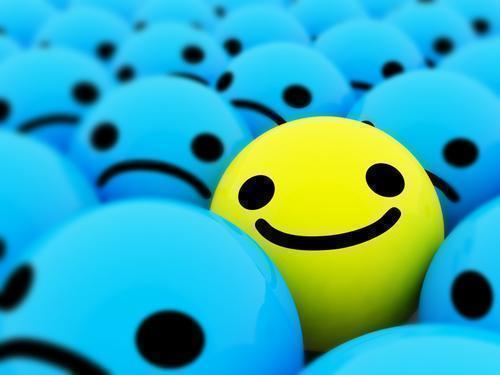 This year, CLIS is once more calling on Filipinos to nominate Philippine residents aged 10 and above whom they think have a positive impact on the lives of those around him or her. Among ten finalists, one would be named Happiest Pinoy 2012 and would take home P250,000. All runners-up will each receive P25,000, tax-free.
Entries should depict the life story and exemplary traits of the nominee, feature the elements that make the nominee constantly optimistic and happy and show how the nominee has demonstrated his or her resilience and inner strength in times of crisis.
photo borrowed from topnews.ae
If you know someone who has an optimistic outlook in life, a cheerful disposition that never changes in the face of crisis, a proven capacity of rising above life's challenges and the ability to give a positive impact on the lives of others, nominate him or her! Deadline of entries is on July 31, 2012. Nominators of the top 10 candidates will each receive cash tokens and gift certificates.