We all know the fairytale version of Hansel and Gretel as told by the Brothers Grimm – brother and sister got away from a witch who owns a house made of candy and made it back home. But we don't know what happens after. The movie, Hansel & Gretel: Witch Hunters, continues the story.
This version portrays the siblings who, after killing their first witch and getting a taste of blood as children, eventually became brave bounty hunters that catch and kill witches for a living in search of retribution. Their successes earned them the reputation of local heroes.
When children of a village start getting abducted supposedly by witches, the mayor hires Hansel and Gretel to help them rescue the kids and do away with the culprits.
Unknown to the siblings, they are also being hunted for a reason that has something to do with their past. Their journey became even more dangerous as they battle a grand black witch that may be too powerful than they are.
Jeremy Renner
, who plays Hansel and appeared in movies such as
Avengers
,
Mission Impossible: Ghost Protocol
, and
Bourne Legacy
, once again proved he's really made for action movies. I had to laugh though at the reference of his character having diabetes after being forced to eat a lot of candy as a little boy.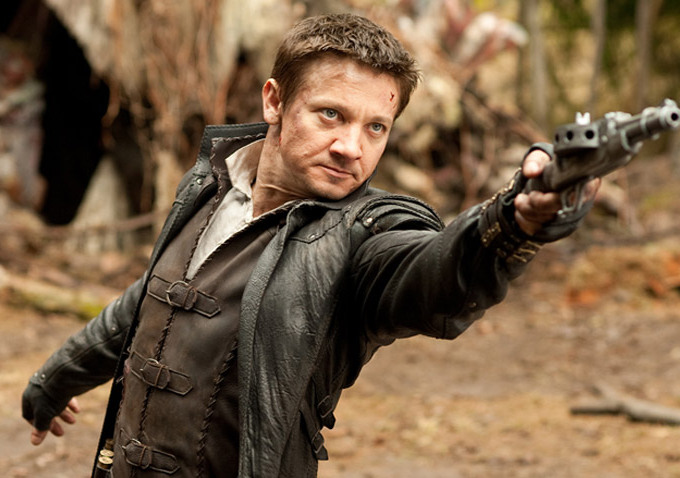 Gemma Arterton
, who I first saw in
Prince of Persia
and who uncannily looks like one of my favorite singers,
Andrea Corr
, has just become one of my favorite Hollywood actresses. She's very beautiful and she knows how to kick a**! :D I like her!
The movie is very interesting to watch because the producers were able to re-create believable scenes from a time that we can only imagine happening in fantasy stories and not in real life. But despite the supernatural theme, it was not difficult to become immersed in the story and identify with the characters and why they act the way they do.
I love the magical touches and the innovative fighting tools the siblings use to defeat their enemies. Since I watched the press preview in
IMAX 3D
, everything was super-sized and made more exciting to see. I found myself sometimes literally dodging splinters from exploding stuff. It was amusing to have that kind of reaction but it only went to show how good the movie's special effects are.
Hansel & Gretel: Witch Hunters is written and directed by
Tommy Wirkola
. It is a
Paramount Pictures
and
Metro Goldwyn Mayer
presentation by
Gary Sanchez
and also stars
Famke Janssen
and
Peter Stormare
. This film is distributed by
United International Pictures
film thru
Solar Entertainment Corporation
. Catch it in theaters starting January 23.